Dutch Education System
The education system in the Netherlands has 2 kinds of universities: research universities and universities of applied sciences. At universities of applied sciences, education and research have a professional focus. The Dutch way of teaching is quite informal and credits are given according to the ECTS.
Two types of universities in the Netherlands?
In the Dutch education system there are 2 types of higher education institutions: research universities and universities of applied sciences.  So  what's the difference?  
Research universities focus solely on independent, research-oriented study in an academic or professional setting. Universities of applied sciences, on the other hand, offer their students programs that focus on a specific profession. Programs in the area of applied arts or applied sciences. Universities of applied sciences also carry out research, but it's always practice-based. And it's directly integrated into the study programs.
You can earn a bachelor or master degree at both types of institutions. Please note that a bachelor degree at a university of applied sciences does not give you direct access to a master at a university. First you need to do a "pre-master", which generally takes 1 year.
How do these different universities stand up in international rankings? And what about HAN? Find out more on the Ranking page.
More about the NVAO and HAN accreditation
The NVAO is an independent body set up by the Dutch and Flemish governments. All bachelor and master programs at HAN are NVAO accredited. So after graduation you'll have an internationally recognized degree.
For more info, visit the website of the NVAO
The Dutch way of teaching
Dutch universities are quite informal. Lecturers are often addressed by their first names. As a student, you're expected to actively participate and interact in class. To ask questions. To give your own opinion. To be creative. And to discover things for yourself.  
This approach might be quite different from the teaching style in your home country. So it might take a bit of getting used to. Our lecturers are aware of this. They do their very best to help you settle in and get used to the education style.
The informal teaching style is just 1 of the 7 reasons to study at HAN University of Applied Sciences. Curious about the other reasons? Find out the 7 reasons to study at HAN.
A professional focus
Universities of applied sciences
Universities of applied sciences have close links to the professional field. They  also conduct research for companies and organizations in the region and/or abroad.  Lecturers  and students participate in these research activities.   
So when you do a bachelor or master at a university of applied sciences like HAN you don't just learn the ins and outs of your profession. You also develop general professional skills, like presenting, report writing and research skills. Skills that are essential in any workplace. 
Training for a profession also means thinking about your role as a professional. How can you contribute to society through your profession? How can you make a difference? And how can you practice your profession in a responsible way?   
February and September start
Two intakes per year
Did you know that HAN University of Applied Sciences offers two intakes per year for some of our bachelor programs? These programs start in February as well as in September: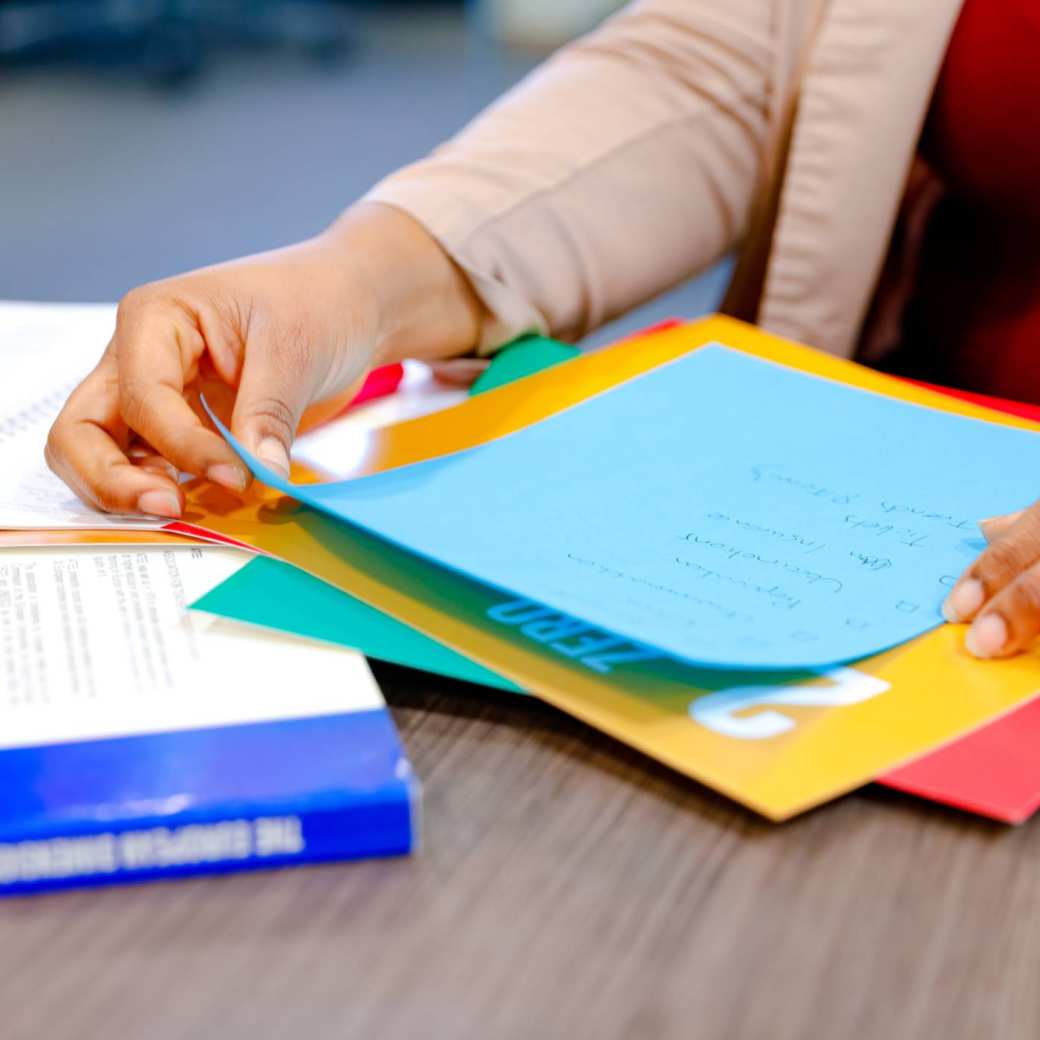 Credits and grading
At HAN we use the European Credit Transfer and Accumulation System, or ECTS. It's the standard credit system used in higher education across Europe. How does it work? One credit = 28 hours of study. This includes contact hours, time spent on assignments and preparing for exams.
One semester = 30 credits = 840 hours of study. To earn credits, you need to pass your exams. What counts as a pass? A grade of at least 5.5.
According to the Dutch grading system, grades are awarded from 1 to 10. To pass you need a 6 or higher. How many students actually get a 6? And how many get a 10? The table below shows the number of students at HAN who received each passing grade in a period of 2 years. The numbers are also given as percentages.
| | | | | | | | | |
| --- | --- | --- | --- | --- | --- | --- | --- | --- |
|   | All degrees |   | Bachelor |   | Master |   | Associate |   |
| Grade | No. of students | % | No. of students | % | No. of students | % | No. of students | % |
| 6 | 121,684 | 27.5 | 114,426 | 24.8 | 2,351 | 22.3 | 4,907 | 28.3 |
| 7 | 164,531 | 37.1 | 154,324 | 40.4 | 3,993 | 37.9 | 6,214 | 35.8 |
| 8 | 114,138 | 25.8 | 106,644 | 26.9 | 3,136 | 29.8 | 4,358 | 25.1 |
| 9 | 34,758 | 7.8 | 32,277 | 7.1 | 926 | 8.8 | 1,555 | 9.0 |
| 10 | 7,812 | 1.8 | 7,378 | 0.8 | 131 | 1.2 | 303 | 1.8 |
|   | 442,923 | 100 | 415,049 | 100 | 10,537 | 100 | 17,337 | 100 |
Source: HAN Diploma Supplement grading table 5 September 2023