Research
Research at HAN University of Applied Sciences is practice-based. We answer questions raised by the professional field in companies, institutions and government. Knowledge generated by our research then flows back to that professional field. This in turn contributes to the development of our region.
Impact in the region
Our focus
In its research and education, HAN focuses on 3 key areas:
Smart Region
Sustainable Energy & Environment
Fair Health
In this way we create more impact in the region and work together with partners on innovation.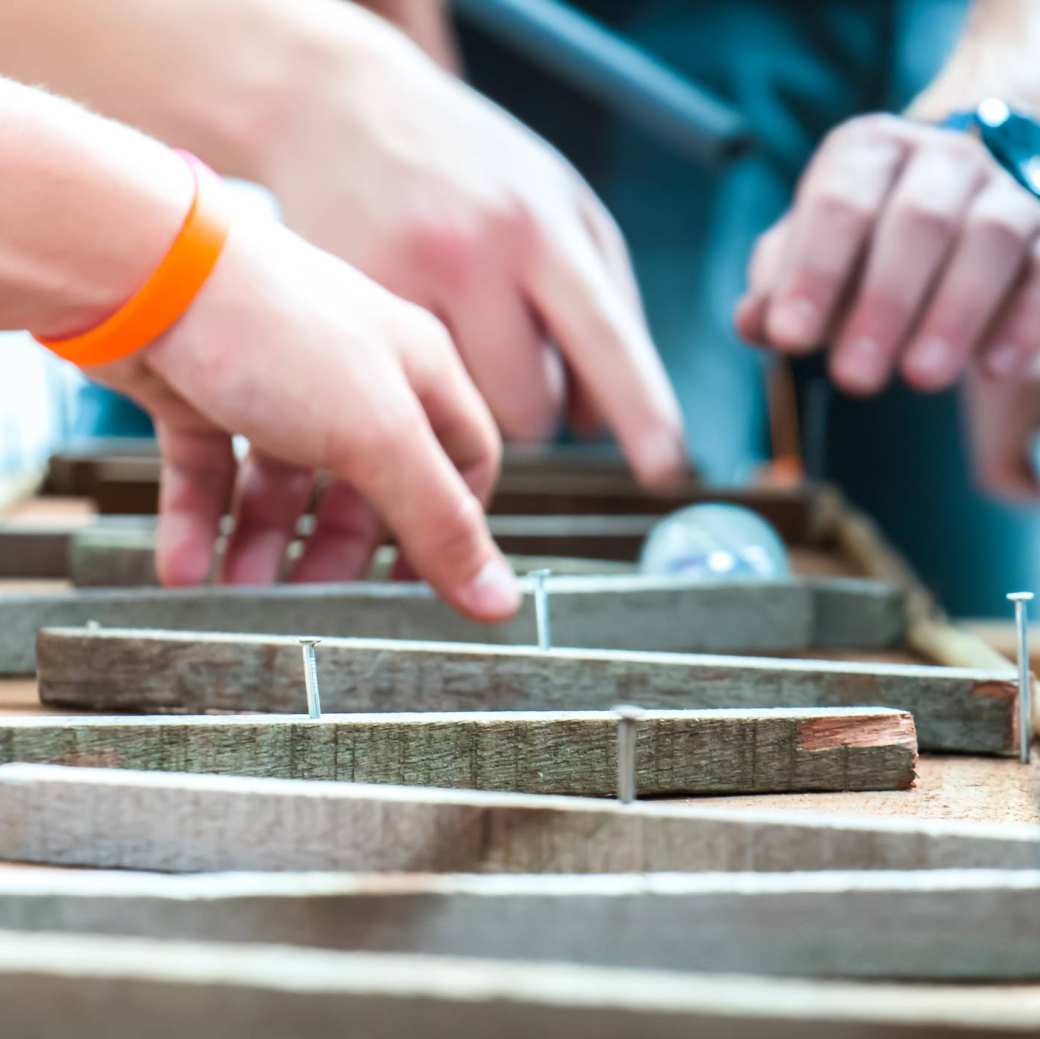 Practice-based
HAN Research centers
HAN has around 50 different research centers. Only a few currently have an English website. Others are under construction and will be available here soon.
Projects at HAN
All kinds of projects take place at HAN. From attaining equity in healthcare to saving the tiger. A limited number have an English website. Others are under construction.
Our mission
Research at HAN
At HAN, education, research and professional practice are inextricably linked. Our professors and researchers conduct practice-based research to develop knowledge with and about the professional practice. About what works and what doesn't, and why. In this way we work together on improvement and innovation.
Atmosphere of trust

Researchers at HAN have a lot of personal responsibility. They work in an atmosphere of trust, where they consult with and inspire one another. The emphasis here is on ambition and quality. In this culture of quality, we ensure that our staff can flourish.

Scientific criteria

Our research meets the scientific criteria. It focuses on improving or innovating practices in the professional field and in education by developing new knowledge or insights. Or on designing or developing new methods or techniques in research. Our research can have a regional, national or international character.

Scientific integrity

At HAN we conduct practice-based research in a responsible manner. There are 2 confidential counsellors available for questions and advice about scientific integrity. And there is a committee that can investigate any breaches. HAN collaborates on this point with other universities of applied sciences.

Inquiry stance

All this research has a prominent position in the study programs. So students develop an inquiry stance, as they learn to work through the research cycle and apply knowledge from research in the professional practice. They learn to become self-confident and empowered. Individuals who think outside the box and are equipped to innovate the professional practice.
HAN Research Ethics Committee (REC)

The Research Ethics Committee (REC) is an independent committee of HAN University of Applied Science. Read more about its purpose and what it does for students, staff and research participants.
Centres of Expertise
At HAN, some of our researchers work in Centres of Expertise. Two of these centres are AceMobility and HAN BioCentre. A limited number have an English website. You can visit these centres here.
UASNL
UNIVERSITY OF APPLIED SCIENCES NETHERLANDS
Universities of Applied Sciences Netherlands (UASNL) is an informal collaboration between 14 Dutch universities of applied sciences. They work together to strengthen their European research profile. From its EU office in Brussels, UASNL contributes to policy developments and builds up the European partnerships. It also shows the value of practice-based research in tackling the challenges we face in Europe. Rob Verhofstad, chair of HAN's executive board, is chair of UASNL.