Cycling
Want to save money, help the environment and keep fit? Then why not get a bike and ride to campus! The Netherlands is a flat country, so cycling is pretty easy. It's also well organized. Most roads have bicycle lanes indicated by dotted lines and sometimes also by color. See a lane that's colored red? Then it's for cyclists!
Biking in the Netherlands is fun and safe
Except maybe when it's pouring rain every now and then. But the Dutch go out of their way to make biking pleasant and safe. The country has the best biking facilities in the world! Did you know that the Netherlands literally means 'low lands'? It's a flat country, so biking won't feel like a tough workout. The biking paths are well maintained. And Dutch roads are designed with the needs of cyclists in mind. In many situations, cyclists are given priority over other vehicles. On main roads, cyclists are usually separated from the car traffic. And bicycle lanes often have their own special traffic lights. That makes cycling much safer.
The benefits of getting a bike
There are plenty of reasons why biking is the best way for international students to go around town. You save a lot of money by biking. It's good for your health.  
 
But even more so because biking is at the core of Dutch culture. Bikes outnumber people in the Netherlands. The Dutch use their bike to go around just anywhere. From work to home. To get groceries. Or when they go out for dinner. If you truly want to experience the Dutch way of living, you need to get a bike.
Most Dutch children learn how to bike not long after they can walk. It's not uncommon to see Dutch parents biking multiple children on a bakfiets (a special bike with a big box in the front). A bakfiets helps the Dutch move heavier things around - even people! - so they don't need a car. Impressive, right?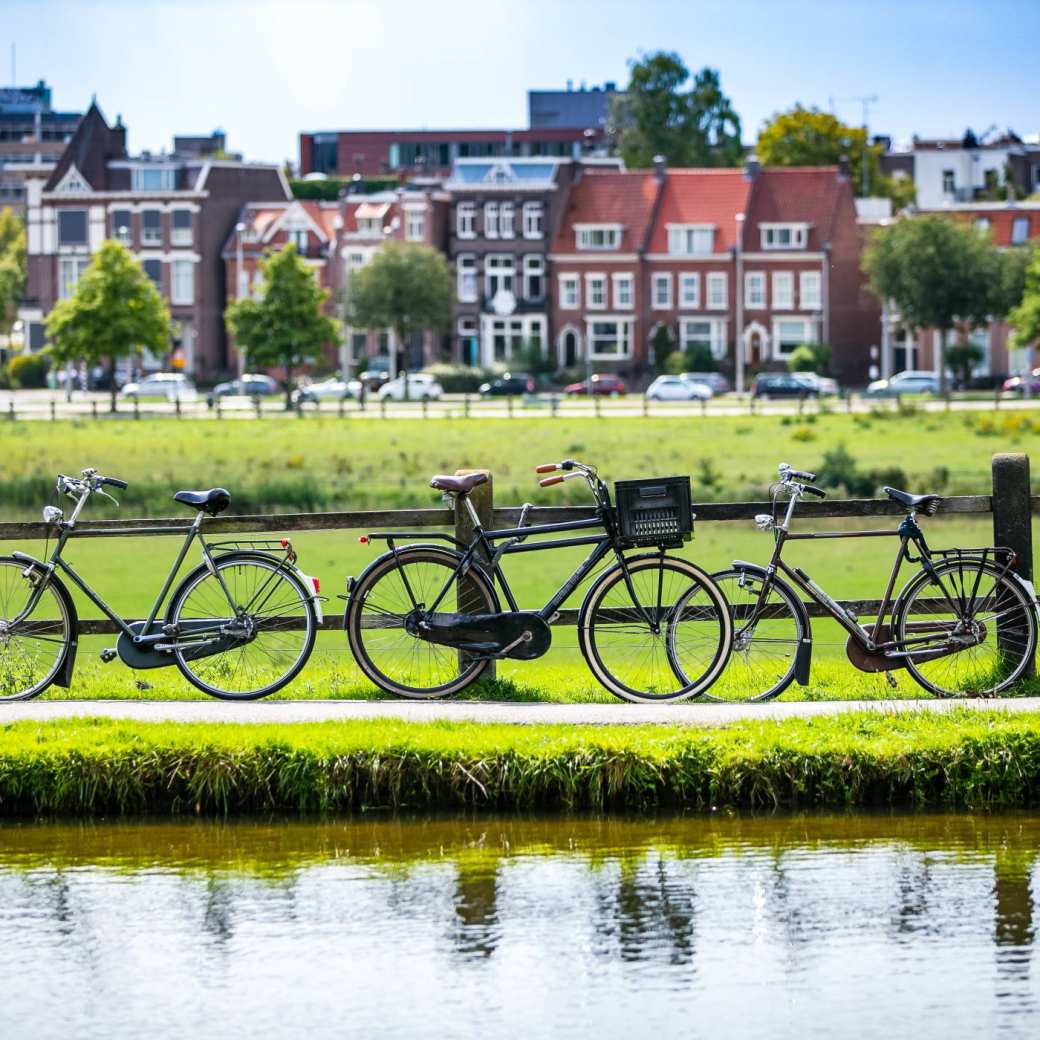 Did you know there are more bikes than people in the Netherlands? That makes it pretty easy to find a second-hand bike. Prices start from around 100 euro. Just go to a local bike store. Make sure you buy an extra lock so you can lock your bike to a bike rack.  
Another option is to hire a bike with a company like Swapfiets. You pay a monthly fee for a good quality bike or e-bike. They take care of maintenance, any repairs and insurance. 
Where can I park my bike on campus?
At the HAN campuses in Arnhem and Nijmegen there are plenty of racks where you can put your bike. We are currently working on a map that shows you where you can park your bike in Arnhem and Nijmegen. We will soon add this map to this page.
Tip: be sure to lock your bike to the rack so it won't get stolen!