Apply now

Start date not set yet
More information ...

Brochure, helpdesk
Lightweight Structural Vehicle Design
In this program, you tackle finite element theory. Linear algebra. And basic principles of FEA backgrounds. You learn about lightweight design and construction. And its structural integrity. How to develop lighter body constructions. For vehicles, airplanes and ships. That, and more!
The program in a nutshell
Your classes and workshops take place Monday to Friday. 08:45-17:30. The week is filled with (guest) lectures and hands-on experience. With self-study hours and assignment hours. And a few tests sprinkled in to make sure you're paying attention. You learn from seasoned professionals. About lightweight design. Mechanics and materials. How to design a load-bearing construction.
This program is offered up to twice a year. There's a final project that makes up 50% of your end grade. To design, produce and test a composite beam construction. Next to the final project, there is also a final exam. 
Learning outcomes
This report shows what you learn by the end of the program. Having completed Lightweight Structural Vehicle Design you can:
work as a lightweight design specialist
work in an engineering department of a bodywork construction company
have the necessary knowhow and skills to initialize and realize innovative processes
develop lighter body constructions and vehicle, airplane, ship constructions
understand mechanics of materials, anisotropic and non-linear
grasp stress/strain transformations, failure theories, mechanics of composites 
Competences
You strengthen these competence areas during the program:
Setting up a design brief
Design of automotive load-bearing construction
Research and validation work
Effective collaboration in international groups
Managing personal development 
Students as partners
Dutch way of learning
The atmosphere in a Dutch classroom is quite informal and your lecturers are easy to talk to. In fact, at HAN you're seen as a partner in the learning process. Class sizes are small and your lecturers encourage you to actively participate in class. To ask questions and give your own opinion. They also stimulate you to be creative and to discover things for yourself.
Orientation week
HAN International Intro
Get a good start to your studies during this week of orientation:
learn about living in the Netherlands
become familiar with the campus
get on board with your exchange program
make new friends!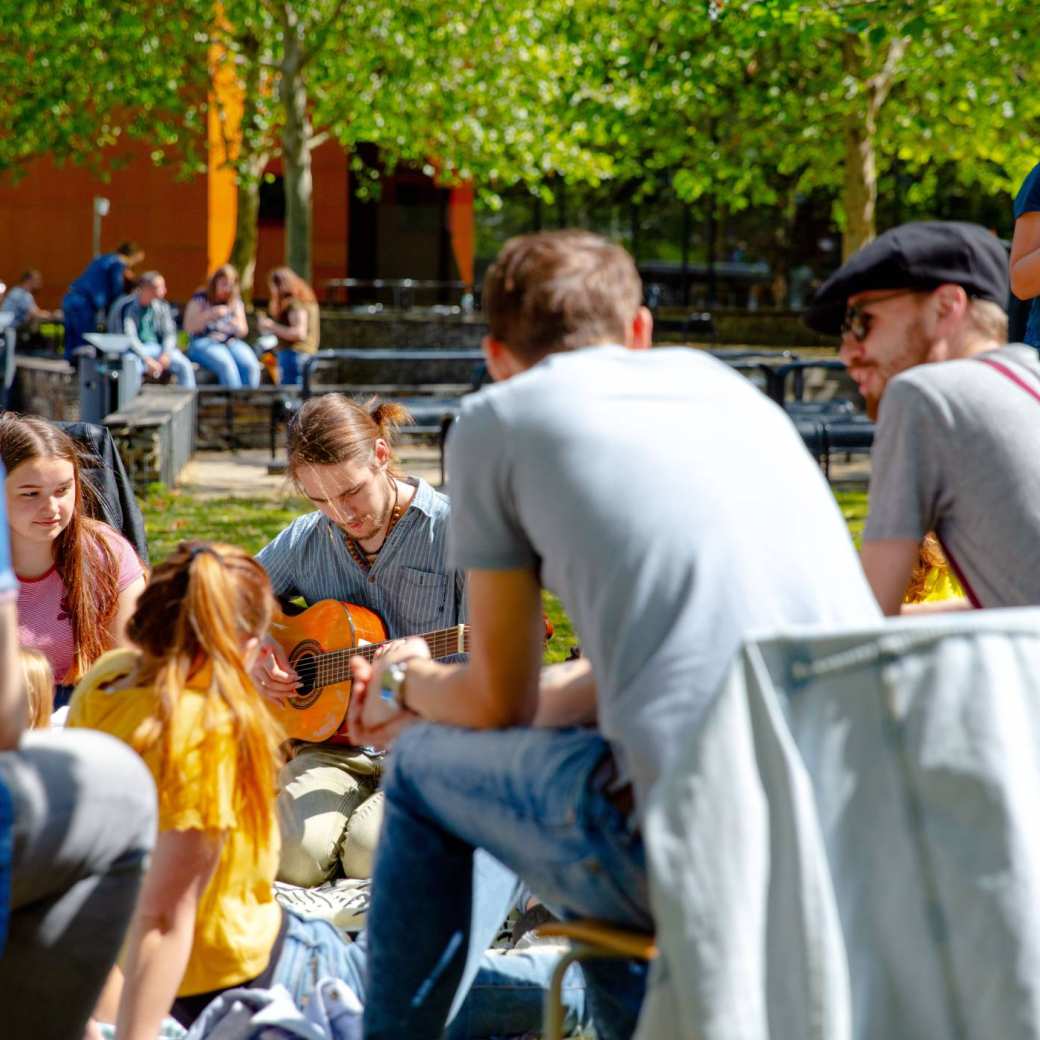 What about credits and grading?
At HAN we use the European Credit Transfer and Accumulation System, or ECTS. It's the standard credit system used in higher education across Europe. How does it work? One credit = 28 hours of study. Think of contact hours. Time spent working on assignments. Preparing for exams.
One semester = 30 credits = 840 hours of study. To earn credits, you need to pass your exams. What counts as a pass? A grade of at least 5.5.