Apply now

The program starts once a year
More information...

Brochure, helpdesk
Biotechnology
From molecular biology to upstream and downstream processing. You learn all 3 sections in the field of biotechnology. You gain experience in the lab. And are guided by experienced professionals. Both in the lab and in the classroom.
The program in a nutshell
Your classes and workshops take place Monday through Friday. Internationally recognized experts guide you through your tutorials. Workshops. Lectures. And laboratory work. You learn from the best. And learn how to fit into a professional biotechnology environment.
Your progress is assessed in various ways. Through performance testing. But also through knowledge testing. Take lots of notes. Pay close attention. Create a well-informed study group and get going!  
Learning outcomes
By the end of Biotechnology you have a more complete understanding of:
molecular biology and molecular biological techniques
the knowledge behind it
upstream processing in fermentation technology
process optimization, media design and experiment design
downstream processing in biochemical properties of proteins and metabolites
how to use this knowledge 
Competences
You strengthen these competence areas during the program:
Research skills
Clear and detailed report writing
Working efficiently in a professional laboratory
Collaborating within a multidisciplinary group
Students as partners
Dutch way of learning
The atmosphere in a Dutch classroom is quite informal and your lecturers are easy to talk to. In fact, at HAN you're seen as a partner in the learning process. Class sizes are small and your lecturers encourage you to actively participate in class. To ask questions and give your own opinion. They also stimulate you to be creative and to discover things for yourself.
Orientation week
HAN International Intro
Get a good start to your studies during this week of orientation:
learn about living in the Netherlands
become familiar with the campus
get on board with your exchange program
make new friends!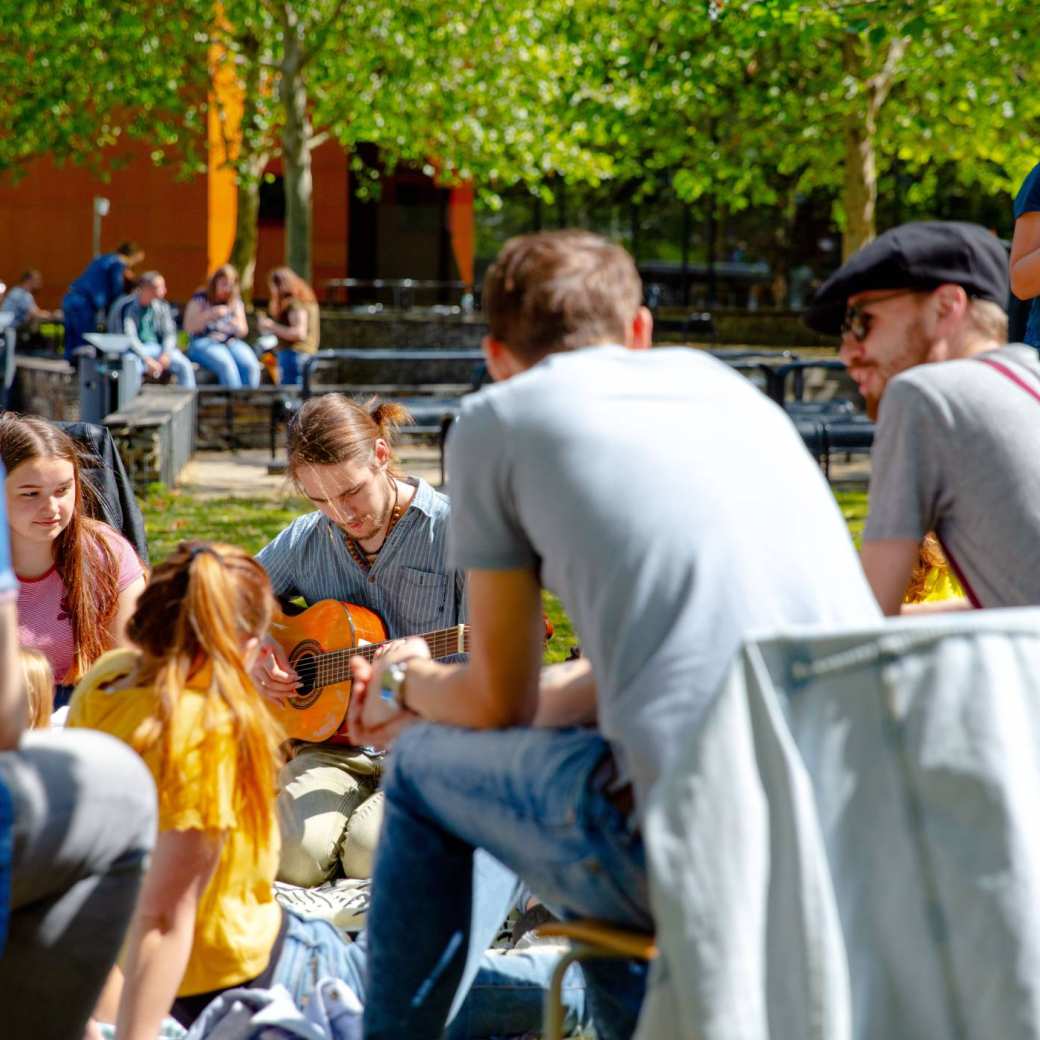 What about credits and grading?
At HAN we use the European Credit Transfer and Accumulation System, or ECTS. It's the standard credit system used in higher education across Europe. How does it work? One credit = 28 hours of study. Think of contact hours. Time spent working on assignments. Preparing for exams.
One semester = 30 credits = 840 hours of study. To earn credits, you need to pass your exams. What counts as a pass? A grade of at least 5.5.