Exchange program — Bio-Nanotechnology
Apply now

Start date not set yet
More information ...

Brochure, helpdesk
Throughout the duration of the minor, you'll learn to produce polymeric nanoparticles in practical classes, and functionalize them with biologically relevant groups or peptides. The physical properties of these bio-hybrid nanoparticles are characterized to ultimately study and analyze their interact
Why Bio-Nanotechnology
Do you want to learn how to think and work in a multi-disciplinary approach? In the practicals, (bio)-medical technology and (bio)-analytical chemistry these are brought together. (Bio)-medical students and chemistry students need to share expertise with each other, making multidisciplinary teamwork essential. The expertise from the different specializations is required at different times, so students learn to take the initiative and lead when needed. This comes together in a research proposal that students will write with their multidisciplinary team.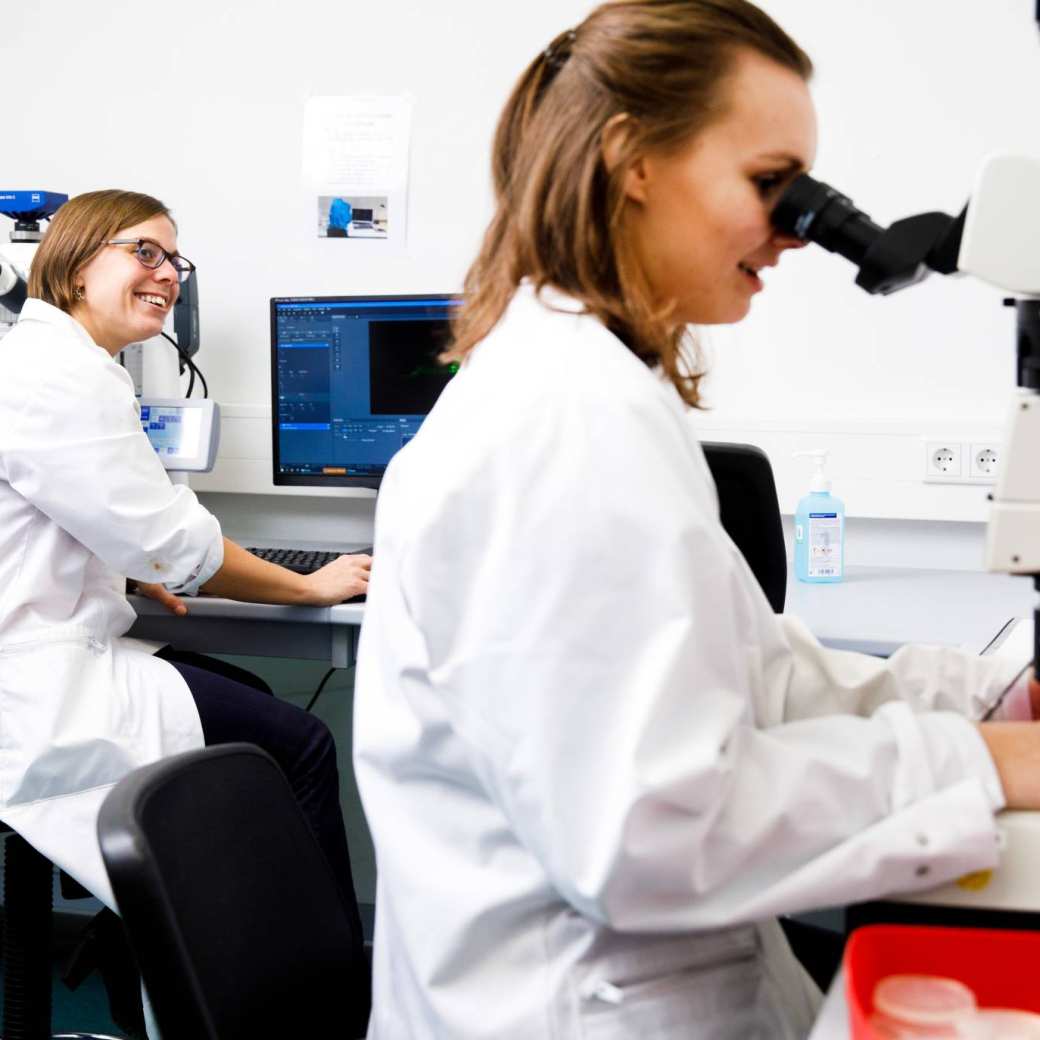 Quick facts about Bio-Nanotechnology
Program
Your trick to making a difference
This is a differentiation minor. In a differentiation minor, you'll develop your professional competences in a different or wider context.
This is also a specialization minor. It allows you to specialize further within your own professional profile.
Why study in the Netherlands?
The Netherlands has a large population of international students so you won't feel alone. In fact, 1 in 10 students is an international student. At the International School of Business it's even 1 in 2 students. Why do so many international students come here? Because the Netherlands has excellent, affordable higher education. It also has a thriving economy (18th in the world) so there are plenty of job opportunities. What's more, the Dutch are open-minded and almost everyone speaks English.
Discover the city of Arnhem
Arnhem is the green and bustling capital of the province of Gelderland. With a population of around 160,000, the city has plenty to offer. Whether you're into fashion or history, museums or pubs, concerts or nightclubs. And with its lovely green surroundings, you can also enjoy nature at its best.
HAN Nijmegen campus

Laan van Scheut 2
6525 EM Nijmegen
Contact us
Got a question? First check our FAQ. Can't find the answer to your question there? Contact us at ASK HAN. We're happy to help!
Next page
Program
What topics do you learn about? Which learning methods are used? And how are you assessed?