Apply now

Start date not set yet
More information ...

Brochure, helpdesk
Advanced Mobility: Implementing High-Tech Mobility Solutions
You learn about business strategy. How to use the stage-gate model to control quality. Track and flag legal issues. ICT supply chain management. Human-machine interface systems. The aim? To keep up with tomorrow's mobility and even exceed expectations.
The program in a nutshell
As an automotive professional, this exchange program deepens your skills and knowledge. It's offered once a year: September to January.
You work in teams. Each team has its own assignment, given by one of our partner companies. You get immediate use out of the information you learn; mobility technology and mechatronics.
The first half of the semester revolves mostly around classroom time and excursions. The second half is where you work mostly on the group project. You need to be available from Monday to Friday from 9:00 - 17:45. So taking on a part-time job or other subjects won't cut it. 
Learning outcomes
What have you learned by the end of the program? You can:
work in a team to make mobility more durable and efficient.
carry out multi stakeholder feasibility studies for high-tech innovations.
outline a product/service architecture to maximize customer value.
give strategic, modular production and purchasing advice.
analyze possible supply chain partnerships.
design and implement a control system strategy.
learn to work effectively in various professional business cultures. 
Competences
You strengthen these competence areas during the program:
Analysis
Design
Research
Realization
Administration
Management
Advice 
Students as partners
Dutch way of learning
The atmosphere in a Dutch classroom is quite informal and your lecturers are easy to talk to. In fact, at HAN you're seen as a partner in the learning process. Class sizes are small and your lecturers encourage you to actively participate in class. To ask questions and give your own opinion. They also stimulate you to be creative and to discover things for yourself.
Orientation week
HAN International Intro
Get a good start to your studies during this week of orientation:
learn about living in the Netherlands
become familiar with the campus
get on board with your exchange program
make new friends!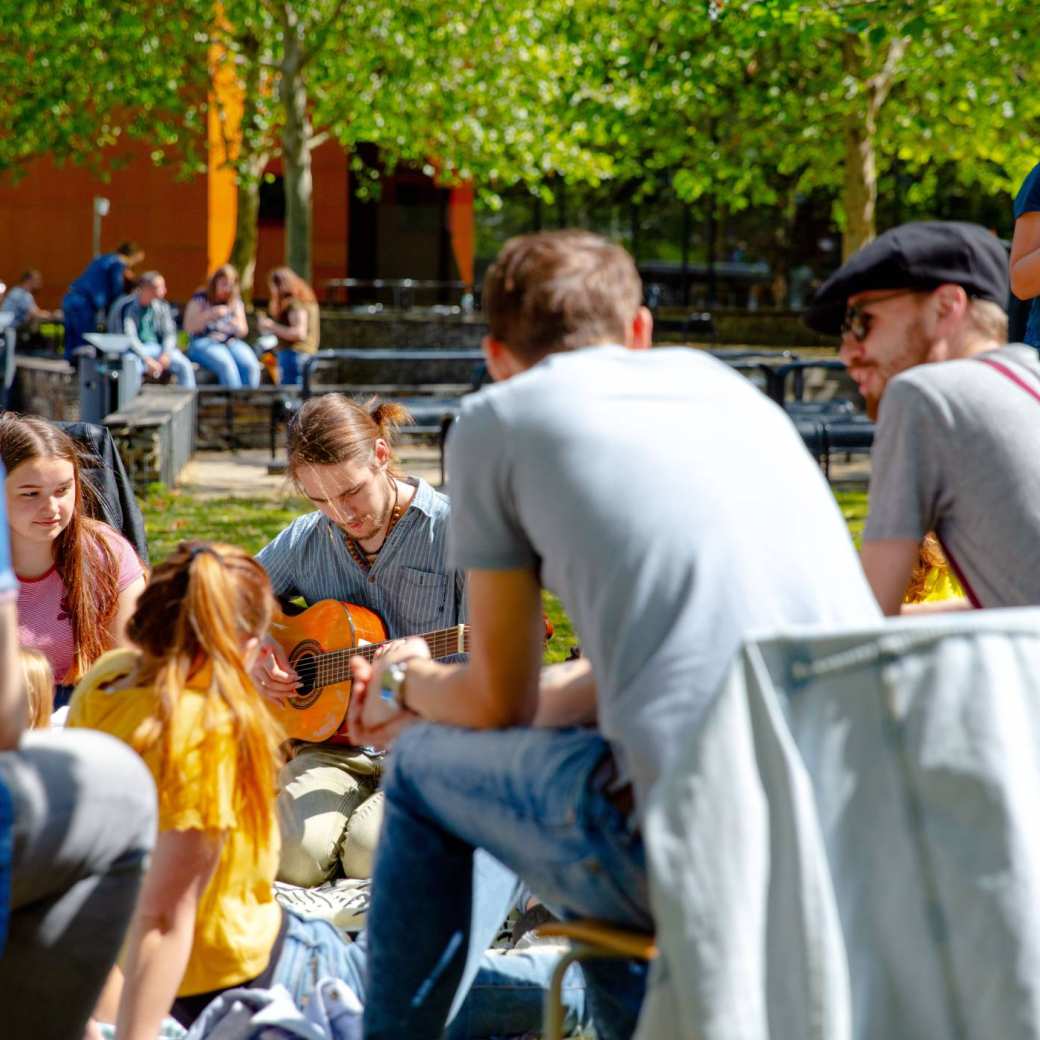 What about credits and grading?
At HAN we use the European Credit Transfer and Accumulation System, or ECTS. It's the standard credit system used in higher education across Europe. How does it work? One credit = 28 hours of study. Think of contact hours. Time spent working on assignments. Preparing for exams.
One semester = 30 credits = 840 hours of study. To earn credits, you need to pass your exams. What counts as a pass? A grade of at least 5.5.