TUESDAY, May 9
DAY 2 OF THE INTERNATIONAL WEEK BUILT ENVIRONMENT
Presentations, workshops, key-note speaker, lunch walk, we have it all today. Join the interesting parts about Japan and resiliant building and housing, sustainable river management and learn some Dutch. And last but not least. Join the City tour in Arnhem which will end in a special bar.
Post your pictures on Insta #internationalweekbe2023
9.00 am - 10.30 am | Location: R26/F2.01
Resilient building and housing
Introduction: Associate Professor dr. Rei Shiraishi and ing. Stephan Smith
Organization: Ernst Rob, Frank Kersten and Dort Spierings
As start of the two day Collaborative Online International Learning (COIL) with Japan, but also as a separate lecture to join. Very interesting!
We have two speakers:
Associate Professor dr. Rei Shiraishi, Graduate School of Frontier Sciences, Yamaguchi University, who will present the situation of social housing in Japan and the importance of building resilient to earthquakes, floods, and volcano disasters.
And ing. Stephan Smith, former student HAN Architecture, who did an open minor regarding resilient building in Japan in 2019.
10.30 am - 4.30 pm | Location: R26/F2.05
Resiliant building and housing - Part I
Presentations with Dort Spierings and Frank Kersten (For HAN Students only)
(kick-ff, introductions, self-motivation)

In this Collaborative Online International Learning (COIL) we make mix Japanese and Dutch teams working on a 24 hour assignment regarding Resilient Building and Housing. They will present this Wednesday afternoon or Thursday morning.
10 students of the Graduate School of Frontier Sciences, Yamaguchi University will join together with 10 students of the minor Co-Create Urban Transition of the HAN University of Applied Sciences.
If you find it interesting, you can join.
10.45 am - 11.30 am | Location: R26/F2.07
Hoe gaat het? Say what?
Social Dutch Training with Annika Treiber
Want to learn more about the Dutch culture and learn how to speak Dutch? We omit the grammar but isn't it nice to join conversations and maybe even answer in Dutch? This course is for absolute beginners. You learn some basic Dutch in only 1.5 hours.
11.30 am - 1.30 pm | Start location: R26/Studielandschap
Lunch Walk
Lunch walk with Annika Treiber
You will receive a packed lunch and we will go for a walk in the park at R26. Annika will also show you a nearby shopping mall. Here you will find several shops, including a supermarket, if the lunch wasn't enough.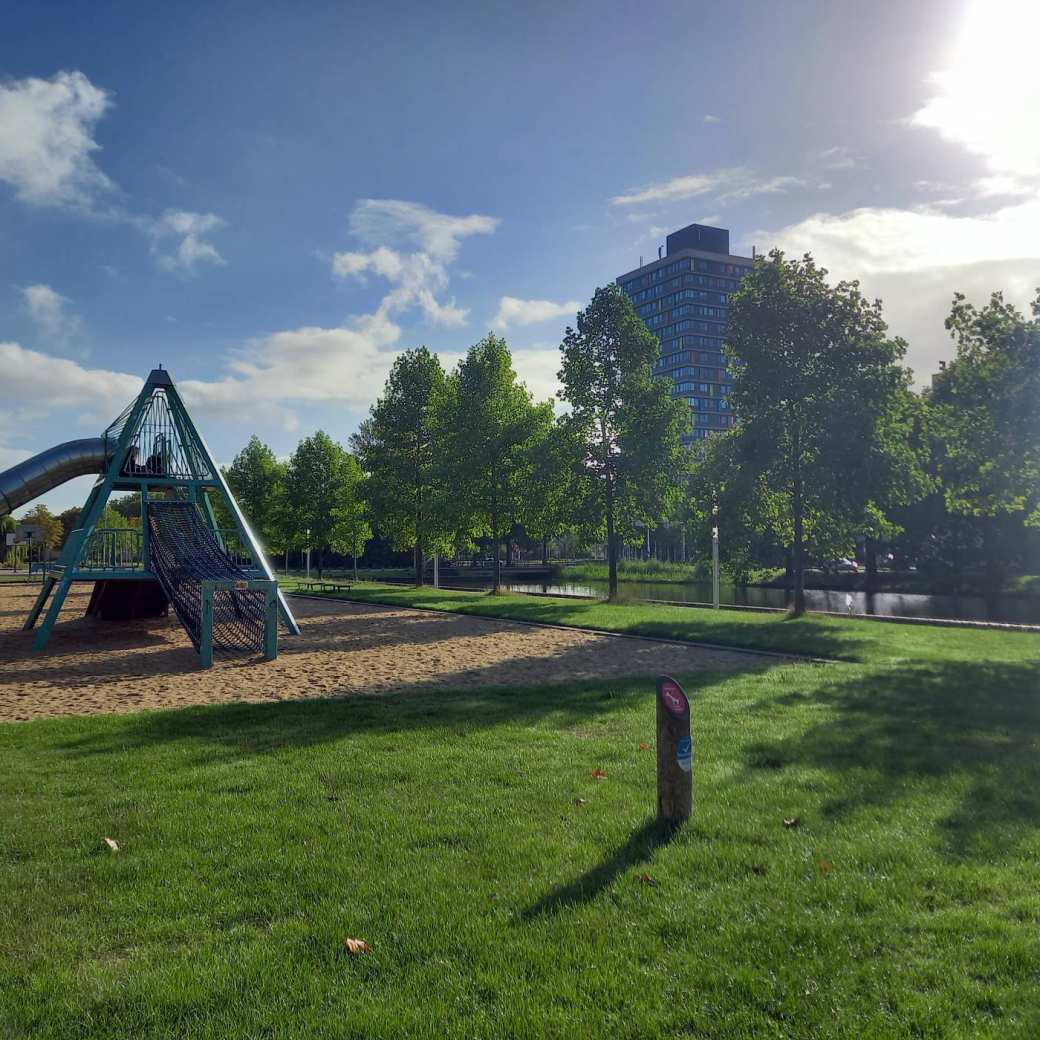 1.45 pm - 2.30 pm | Location: R26/Aula
Sustainable River Management
Key-note speaker Jeroen Rijke, Sustainable River Management
Applied research professor Sustainable River Management at HAN University of Applied Sciences. 
The Netherlands maintains the highest flood protection standards in the world. This is of vital importance, because 26% of the country lies beneath sea level and another 29% is prone to river floods. However, there are great challenges to keep the flood protection infrastructure up to standard, including sea level rise and climate change, aging infrastructure, increasingly diverse societal demands regarding functionality, scarcity of building materials, budget constraints, and an aging workforce. In his talk, Jeroen will discuss what is needed to face this grand challenge of keeping the Netherlands future proof.
3.00 pm - 8.00 pm | R26/F1.12
Japan Architecture and Urban Planning
Masterclass with Dort Spierings
This masterclass has an emphasis on architecture, urban planning and disaster management.
Are you interested in the development of Japanese architecture and urban planning or are you considering joining the second week of our study tour in October? Then visit this masterclass. It focuses on architecture and urban planning, both traditional and modern.
3.30 pm - 5.00 pm | Start Location: Ibis Hotel Arnhem
City Walk Arnhem with finish at 't Taphuys
City Walk with Annika Treiber with drinks at 't Taphuys
Join us on this city walk through Arnhem. Arnhem is located on the river Rhine, is green and has a pleasant city center with numerous restaurants, bars and terraces. Park Sonsbeek is also located in the center and is one of the largest city parks in the Netherlands. We end the tour at ''t Taphuys'. This bar has unique tap walls (100 beers and 80 wines) where you can tap, taste, discover and drink yourself!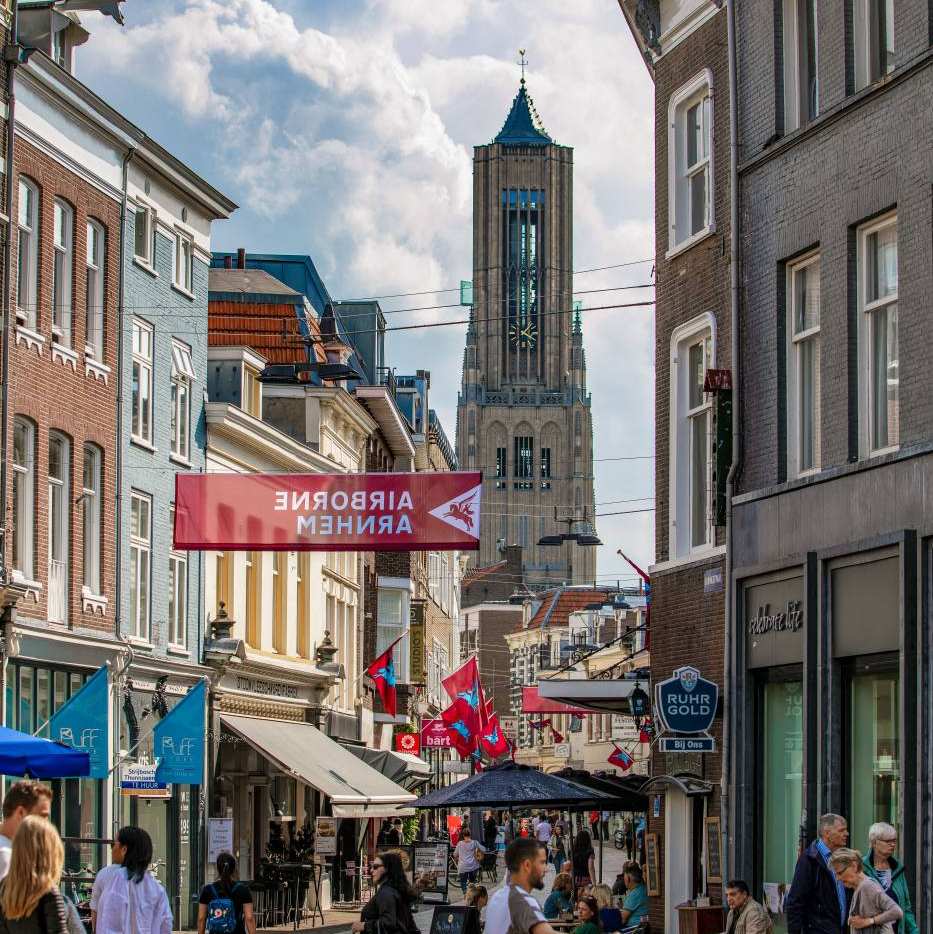 Post your pictures on Insta #internationalweekbe2023
back and forth
Post your pictures of the International Week on Instagram: #internationalweekbe2023