Thank you for watching our webinar
We hope you found our webinar informative. You can rewatch our webinars at any time of the day on our YouTube channel. 
Would you like to talk to staff and students from the program of your interest? Then sign up for our Online Open Day on November 19th. 
We hope to welcome you to our HAN campus soon.
Check out our bachelors and masters
Automotive Engineering
Mobility is changing. Towards a new kind of automobile. Cleaner. More efficient. More intelligent. Automotive engineers across the globe are developing these vehicles of the future. Want to join them? Choose Automotive Engineering at HAN and get the latest automotive expertise. And so much more.
Chemistry
Explore the fascinating world of analytical chemistry. You could be testing for pollutants in the environment. Analyzing what's in the food we eat. Monitoring the quality of everyday products. Sound like you? Sign up for a rewarding science career and study Chemistry at HAN.
Communication
A communication degree at the International School of Business opens up a world of possibilities. After all, every company and every organization in the world has a message. Your challenge as a communication specialist? To get that message across so people will listen.
Electrical and Electronic Engineering
Looking for a technical career aimed at the future? Become an electrical engineer. Work on the transition to sustainable energy. Or develop smart automated manufacturing or industrial processes. Electrical and Electronic Engineering at HAN gives you a solid start to a rewarding career.
Embedded Systems Engineering
Are you excited about intelligent electronic devices? Explore the digital world and learn how to develop both hardware and software for smart systems. Digital electronics are everywhere and essential to our society. Help build the future and become an Embedded Systems Engineer!
International business
Want to step into the fast-paced world of international business? To actually experience it while you are studying? Then come and study at the International School of Business. The place to be for an innovative and flexible business degree.
Life Sciences
A life sciences degree puts you on track for a meaningful career. Ever thought about working on projects to cure diseases? Or doing research to solve environmental problems? Or to solve world food shortages? Study Life Sciences at HAN and get a head start on one of these rewarding paths.
Mechanical Engineering
Mechanical engineering is more than designing and constructing machines. It's also about producing these machines using less material. Making them smart and energy efficient. And designing them to run on renewable energy. Take up the challenge with a bachelor of mechanical engineering at HAN.
Molecular Life Sciences
Are you a recent graduate in the life sciences field? Do you want to master up your science and professional skills? To independently plan and control projects? Do you want to apply your skills directly in the professional field by a long internship? This master of science in molecular life sciences offers just that
Engineering Systems
Ready to take your engineering skills to the next level? HAN's Master in Engineering Systems gives you the know-how to develop the systems of the future. Systems that are crucial in a wide range of fields: automotive, sustainable energy, control and embedded systems.
Curious?
Curious to find out more about the bachelor and master programs at HAN University of Applied Sciences? Meet us at an Open Day, an education fair, webinar or 1-to-1 meeting. You can also sign up for our newsletter.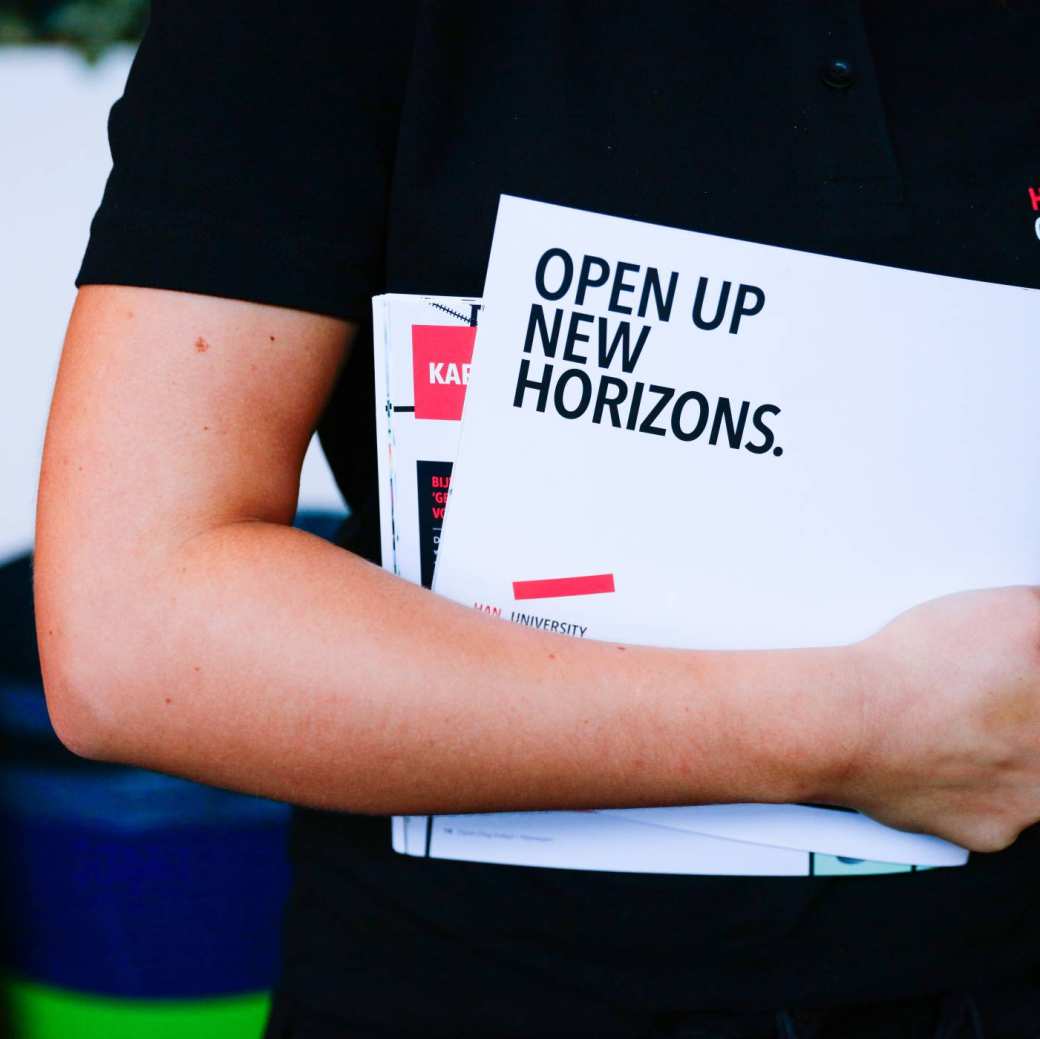 Contact
Got a question? Just ask HAN!