Join us at the Online Open Day on 20 January 2024. Find out what it's like to study at HAN as an international student. Learn about housing, admission, visas. And about our degree programs taught in English. All from the comfort of your own home.
Get comfy for the Open Day. With a cup of tea and biscuit tin at hand. Because you can experience the Online Open Day from your own home! Brush your hair? No need. Nobody has to see you. Pretty relaxed!
Save this date!
Saturday 20 January from 10:00 to 16:00 CET
Degree-focused sessions
Join these sessions to find out more about the degree program(s) you're interested in. Topics include:
Study Load
Career Prospects
Curriculum (study program)
Student Life
Student Projects
General sessions
Join these sessions to learn about general topics such as:
Admission Process & Enrollment
International Student Housing
Student Visa and Resident Permit
Cost of Living
Student Experiences
Get a glimpse of our Online Open Day
Watch our video recordings
Can't make it to join our Online Open Day? Or want to get a glimpse? Good news: we've recorded all our talk shows for you! You can tune in to watch 10 to 15 minute videos about topics like:
VISA
Housing
Admission
Scholarships
Classes and campus
And many more topics!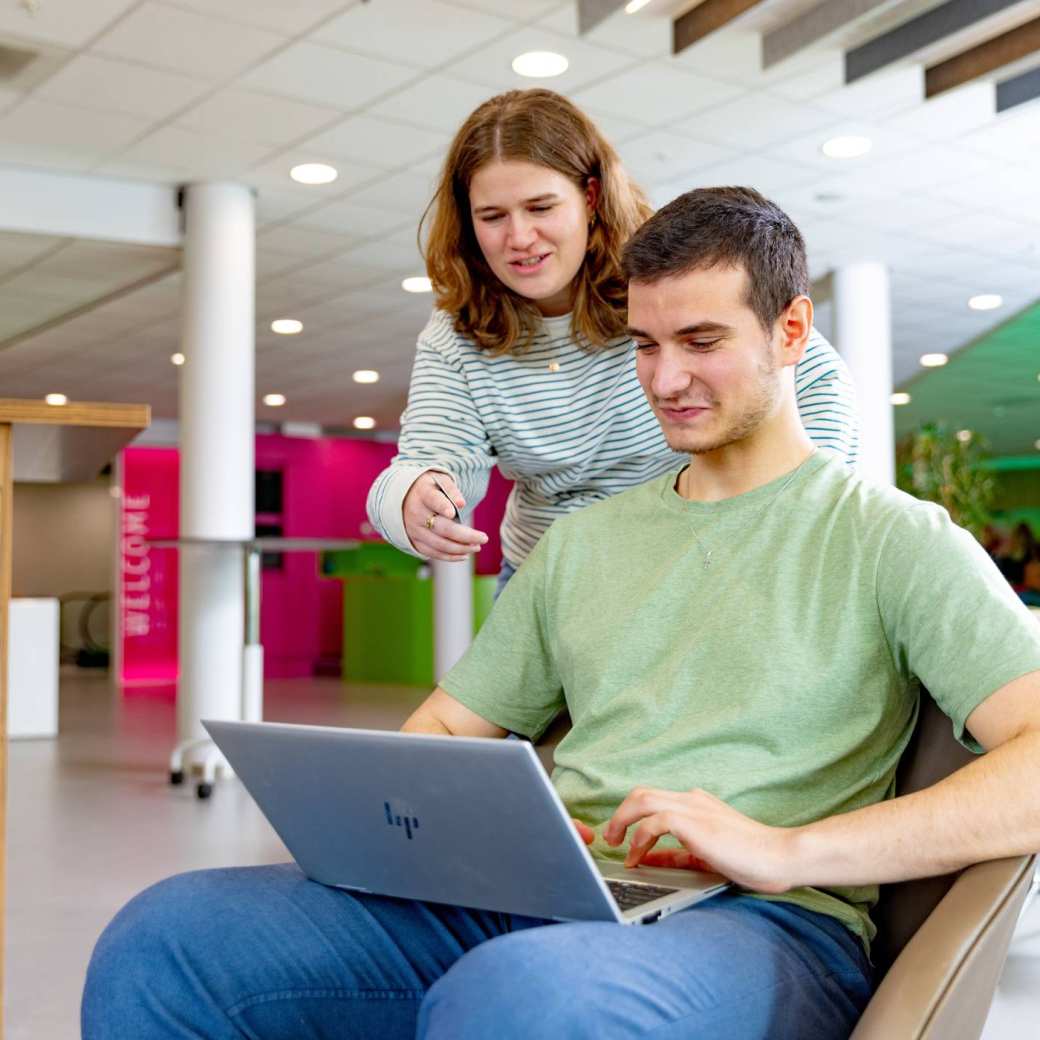 Degree-focused
Degree programs in the spotlight
Already know what you want to study? Or still doubting between a few options? Join the online sessions hosted by staff and students of our English-taught bachelor and master programs. There are live info sessions, chat rooms, and Q&A sessions. 
Check out our bachelor and master programs
Bachelor Automotive Engineering
Mobility is changing. Towards a new kind of automobile. Cleaner. More efficient. More intelligent. Automotive engineers across the globe are developing these vehicles of the future. Want to join them? Choose Automotive Engineering at HAN University of Applied Sciences and get the latest automotive expertise. And so much more.
Bachelor Chemistry
Explore the fascinating world of analytical chemistry. You could be testing for pollutants in the environment. Analyzing what's in the food we eat. Monitoring the quality of everyday products. Sound like you? Sign up for a rewarding science career and study Chemistry at HAN University of Applied Sciences.
Bachelor Communication
A communication degree at the International School of Business opens up a world of possibilities. After all, every company and every organization in the world has a message. Your challenge as a communication specialist? To get that message across so people will listen.
Bachelor Electrical and Electronic Engineering
Looking for a technical career aimed at the future? Become an electrical engineer. Work on the transition to sustainable energy. Or develop smart automated manufacturing or industrial processes. Electrical and Electronic Engineering at HAN University of Applied Sciences gives you a solid start to a rewarding career.
Bachelor Embedded Systems Engineering
Are you excited about intelligent electronic devices? Explore the digital world and learn how to develop both hardware and software for smart systems. Digital electronics are everywhere and essential to our society. Help build the future and become an Embedded Systems Engineer!
Bachelor International Business
Want to step into the fast-paced world of international business? To actually experience it while you are studying? Then come and study at the International School of Business at HAN University of Applied Sciences. The place to be for an innovative and flexible business degree.
Bachelor International Social Work
We live in a world full of challenges. From natural disasters to poverty. From climate change to human rights violations. As an internationally oriented social worker you contribute to a healthy and inclusive society. Study International Social Work at HAN University of Applied Sciences and make a world of difference!
Bachelor Life Sciences
A life sciences degree puts you on track for a meaningful career. Ever thought about working on projects to cure diseases? Or doing research to solve environmental problems? Or to solve world food shortages? Study Life Sciences at HAN University of Applied Sciences and get a head start on one of these rewarding paths.
Bachelor Mechanical Engineering
Mechanical engineering is more than designing and constructing machines. It's also about producing these machines using less material. Making them smart and energy efficient. And designing them to run on renewable energy. Take up the challenge with a bachelor of mechanical engineering at HAN University of Applied Sciences.
Master Engineering Systems
Ready to take your engineering skills to the next level? The Master in Engineering Systems at HAN University of Applied Sciences gives you the know-how to develop the systems of the future. Systems that are crucial in a wide range of fields: automotive, mechatronics and process manufacturing, electronics, lean and renewable energy.
Master Molecular Life Sciences
Are you a recent graduate in the life sciences field? Do you want to master up your science skills? To become a more independent and versatile professional? This master of science in molecular life sciences at HAN University of Applied Sciences offers just that. The perfect balance between workplace learning and applied research.
Master Circular Economy
The Master of Science in Circular Economy at HAN University of Applied Sciences trains you to become a change agent. You learn to help international companies transition to a circular economy. You create business models based on multiple value creation. And you learn the ins and outs of multidisciplinary collaboration.
Quick impression of the campus
Do you live in Europe? Or a country outside the EU? Wherever you're from, it's easy to join because our Open Day is online! Watch these videos to get a quick impression of the campus.
WHY JOIN AN ONLINE OPEN DAY?
Naturally, you'd prefer to see the campus with your own eyes. We'd also prefer to have a chat with you in person! An online Open Day really can't replace that experience. But there are advantages to online orientation. Here they are!
13 & 20 January
Visit the campus
Do you have time to make the trip to the Netherlands? Why not come see our university up close? We'd love to meet you in person! You can visit the Open Day on:
13 January (Nijmegen campus)
20 January (Arnhem campus)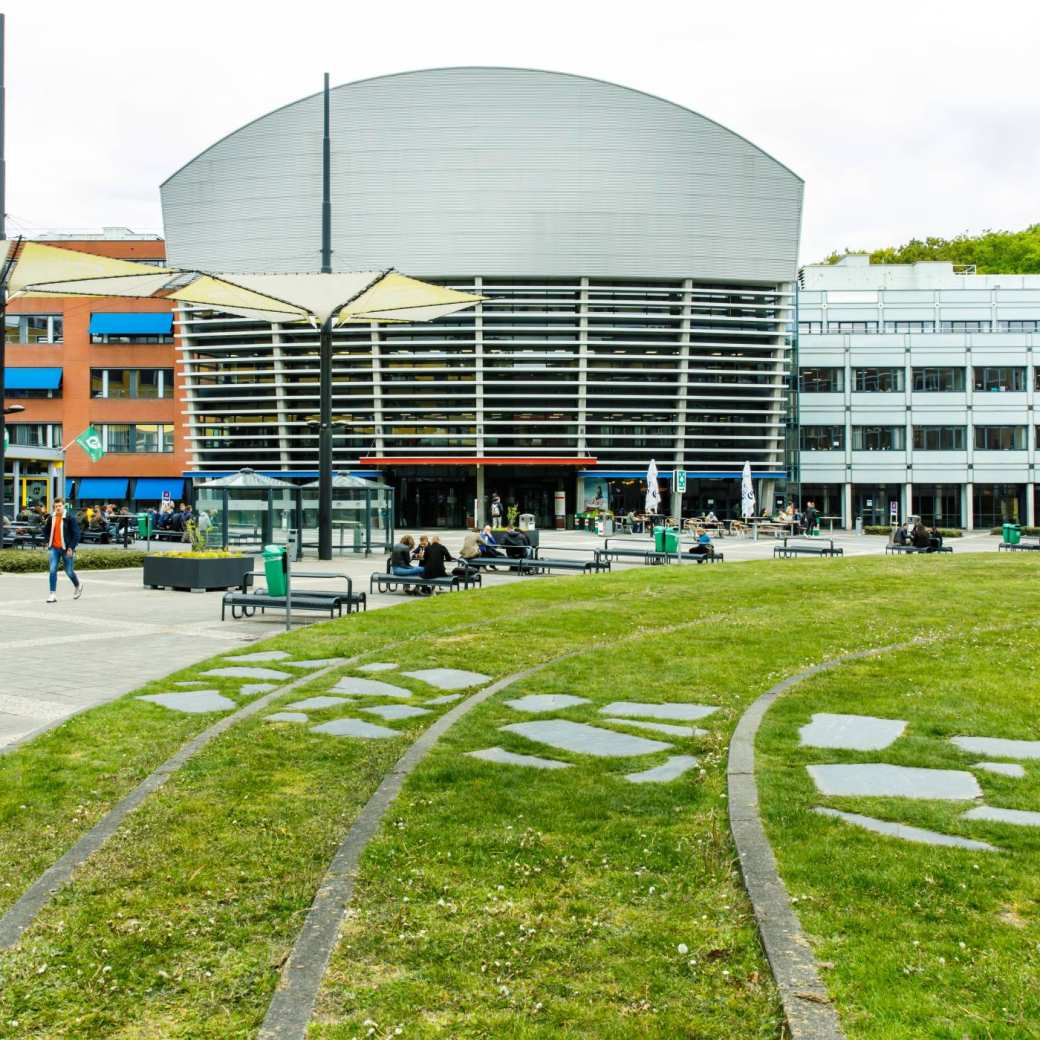 How to join the Online Open Day
Sign up. Before the Open Day you'll receive an email with links to all your sessions. The sessions are in Teams and on Instagram. Click on the link to join the session. All links will also be published on the Online Schedule page. More details below.
Sign up for the Online Open Day
Join our Online Open Day from the comfort of your home. Talk to HAN staff and students. Ask your questions about our English programs, the university, the campuses, and much more. The best part? You get to make the schedule yourself. Find out everything you want to know in just one day. You don't want to miss this!
draw-cta-title