Internationalization in Nursing
Learn about healthcare organizations around the world. Risks and prevention. How to convince others about the importance of public health and nutrition. Solve dilemmas. And more.
The program in a nutshell
Classes and workshops take place mainly on Mondays, Tuesdays and Thursdays. On Wednesdays and Fridays you'll be studying and working on assignments. The program runs for 8 weeks in full-time. At the end you'll put your knowledge to the test during a multiple-choice exam.
Learning outcomes
By the end of Internationalization in Nursing you can:
Contribute to the development and expertise of international nursing
Deliver care to patients/clients and encourage their self-sufficiency
Help people from a different cultural context utilize their knowledge
Inform others how to stimulate self-sufficiency and improve quality of care
Competences
Active role in the renewal of nursing
Advance the expertise of nurses worldwide
Transfer knowledge and skills
Observe cultural views
Give pragmatic information, advice and therapy
Deliver ongoing, integrated service
Improve existing healthcare policy situation
Broaden your vision of service provision
Perspectives, cultures, nationalities
Students as partners
Dutch way of learning
The atmosphere in a Dutch classroom is quite informal and your lecturers are easy to talk to. In fact, at HAN you're seen as a partner in the learning process. Class sizes are small and your lecturers encourage you to actively participate in class. To ask questions and give your own opinion. They also stimulate you to be creative and to discover things for yourself.
Orientation week
HAN International Intro
Get a good start to your studies during this week of orientation:
learn about living in the Netherlands
become familiar with the campus
get on board with your exchange program
make new friends!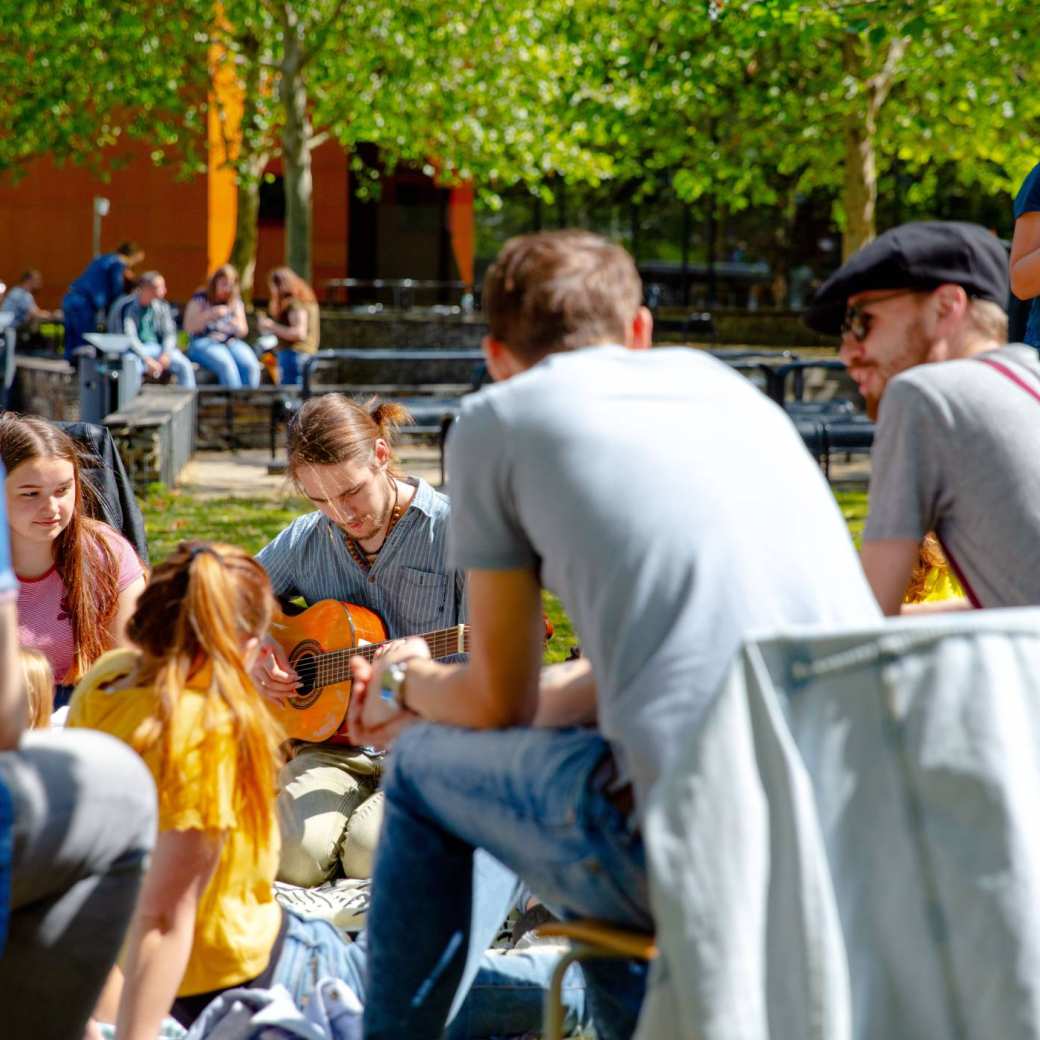 What about credits and grading?
At HAN we use the European Credit Transfer and Accumulation System, or ECTS. It's the standard credit system used in higher education across Europe. How does it work? One credit = 28 hours of study. Think of contact hours. Time spent working on assignments. Preparing for exams.
One semester = 30 credits = 840 hours of study. To earn credits, you need to pass your exams. What counts as a pass? A grade of at least 5.5.