Apply now

The program starts 2 times a year
More information ...

Brochure, helpdesk
COACHING IN ORGANIZATIONS
Ever wonder why we sometimes get stuck in behavioral patterns? Want to learn to break those? Want to learn more about psychological principles and how to use them to coach others? Interested in sampling different coaching methods? And not afraid to take an honest look in the mirror? Then sign up for this exchange program at HAN University of Applied Sciences and learn to coach.
The program in a nutshell
During this program you will conduct an authentic coaching program and recruit two coachees with real development questions at work. You will have a number of conversations with each coachee, during which you will apply basic conversation skills, supplemented with specific coaching techniques and interventions. You'll learn to apply methods such as solution-focused coaching, motivational interviewing, body-centered work and performance coaching.
As you are the tool via which coaching occurs, understanding yourself is critical. Throughout this program you will reflect on yourself, what you have learned and your activities as a coach. This leads to self-awareness and the ability to make professional decisions that not only improve the quality of the coach-coachee relationship, but also the attainment of specific goals.
To be able to conceptualize and analyze the personal development question posed by the coachee, you will learn to connect relevant psychological, organizational and cultural theories and models to the situation in which the development questions occur.
Learning outcomes
Professional coaching, attitude, contact and contract:
You relate to the coachee with an authentic, attuned and professional attitude. This attitude creates an environment of trust and psychological safety from which you empower the coachee. Together you establish a clear and goal-oriented contract in which you track progress.
Self-knowledge and self-reflection:
You reflect methodically on yourself, what you have learned and your actions in the role of coach. The reflection leads to making professional choices that contribute to the quality of the coach-coachee relationship, the progress of the set goals and your development as a professional.
Problem analysis and accountability:
You conceptualize and analyze a work-related personal development question of the coachee. You link relevant psychological, cultural and/or business theories and models to the context in which this question takes place. On this basis, you will report in writing and discuss verbally.
Carrying out and substantiating a (suitable) coaching trajectory:
You conduct an intake and several coaching sessions with a professional about a work-related personal development question. You clarify this question and set joint goals. During coaching, you use appropriate techniques and interventions to improve performance and stimulate behavioral change in the coachee.
Students as partners
Dutch way of learning
The atmosphere in a Dutch classroom is quite informal and your lecturers are easy to talk to. In fact, at HAN you're seen as a partner in the learning process. Class sizes are small and your lecturers encourage you to actively participate in class. To ask questions and give your own opinion. They also stimulate you to be creative and to discover things for yourself.
Orientation week
HAN International Intro
Get a good start to your studies during this week of orientation:
learn about living in the Netherlands
become familiar with the campus
get on board with your exchange program
make new friends!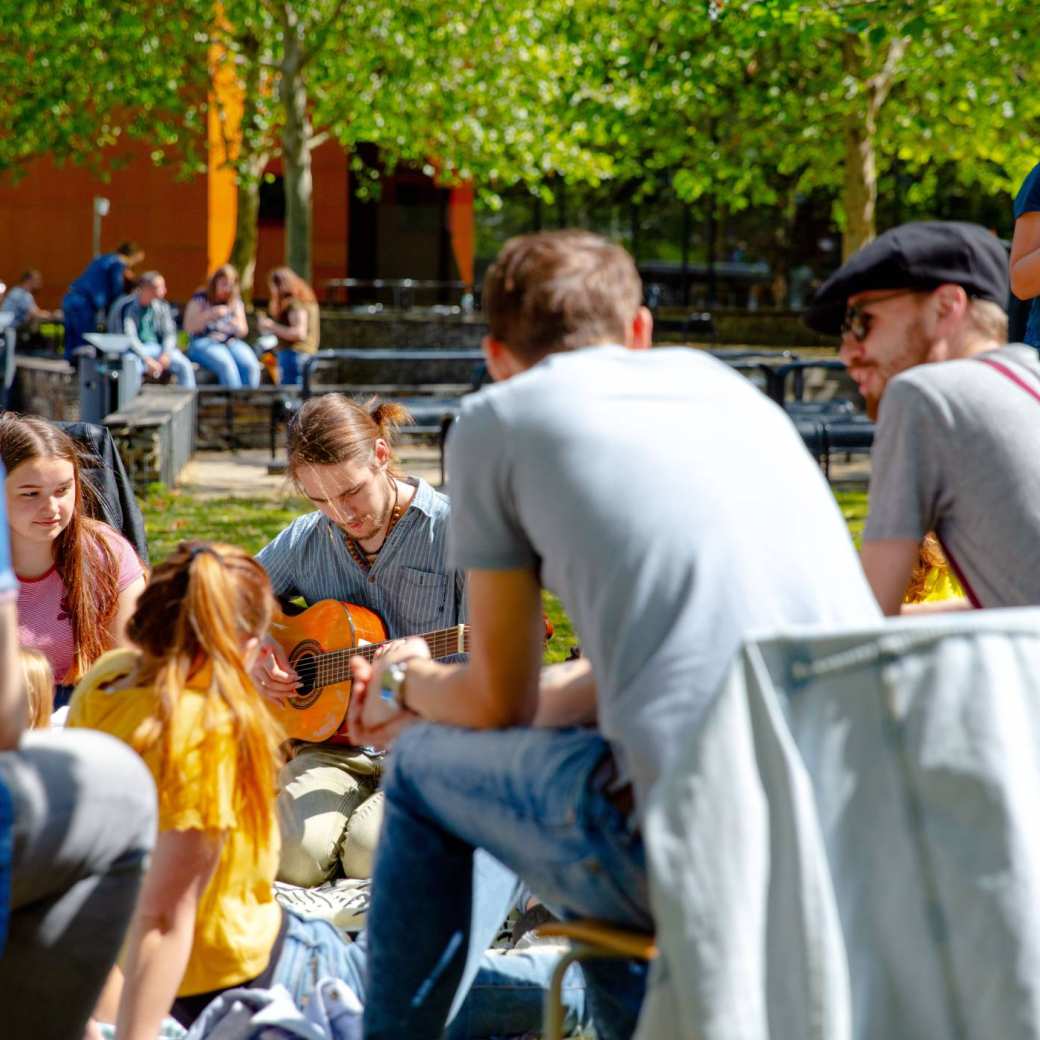 What about credits and grading?
At HAN we use the European Credit Transfer and Accumulation System, or ECTS. It's the standard credit system used in higher education across Europe. How does it work? One credit = 28 hours of study. Think of contact hours. Time spent working on assignments. Preparing for exams.
One semester = 30 credits = 840 hours of study. To earn credits, you need to pass your exams. What counts as a pass? A grade of at least 5.5.